Encanto is competition high qualityRES model 2m for FAI categories F3L and F5L, but also for hobby pilots. Encanto was made in 2023 like a prototype before season by Karol Chyba and Jan Littva. Model was successor after successful version Vaiana Sport. The model has undergone several changes (profile, spoilers, thinner fuselage, etc.). Results were higher perfomance, better flying and landing properties. Encanto has achieved several successes: Winner of F3L Eurotour overall ranking, got four podium places from five Eurotour competiotions, three times took first place. Encanto underwent the necessary changes during the season to final version. After season 2023 Karol and Jan decide, that model is ready for customers.
Karol Chyba - developer, manufacturer of Encanto.
I was 11 years old, when I met first time with RC models. Since I was little, I looked up at the clouds and at the airplanes. For my skills, I went on high school section aircraft mechanic. After school, I went through many other professions, but mechanical engineering and RC model making stayed with me until today. I was active pilot in cat. F5J. When I met first time with cat. RES/F3L, I knew, that will be new chalenge for me. I started tinkering with the first MOANA model. Then came other generations of models and finally I approached Jan to see if he would continue with me in further development of models in this beautiful category. Me and Jan complement each other very well and I think that we have done a good job with our latest ENCANTO model, which will also satisfy other pilots who will fly with it.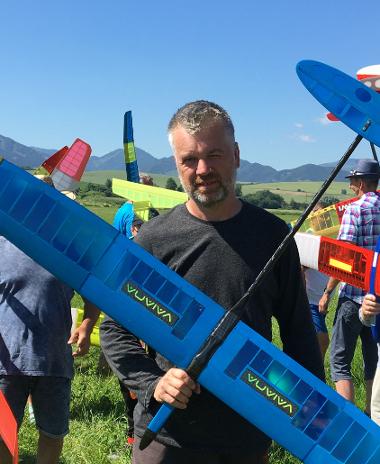 Jan Littva - test pilot, seller of Encanto.
I was former pilot category F3J. I flew F3J for 19 years (2000-2019). The greatest success is F3J World champion individual senior category from 2014. I finished two times on second place on World Championships 2012 and 2016. When I finished with category F3J, I could not find correct category. In 2021 I start cooperate with Karol on Vaiana Sport and I found great category RES/F3L. My goals in F3L and F5L category are support juniors and find great model with high-tech performance.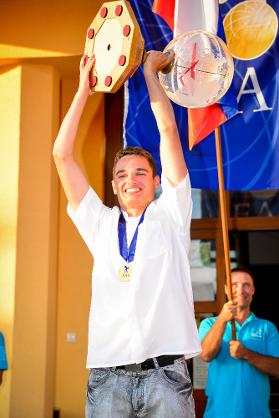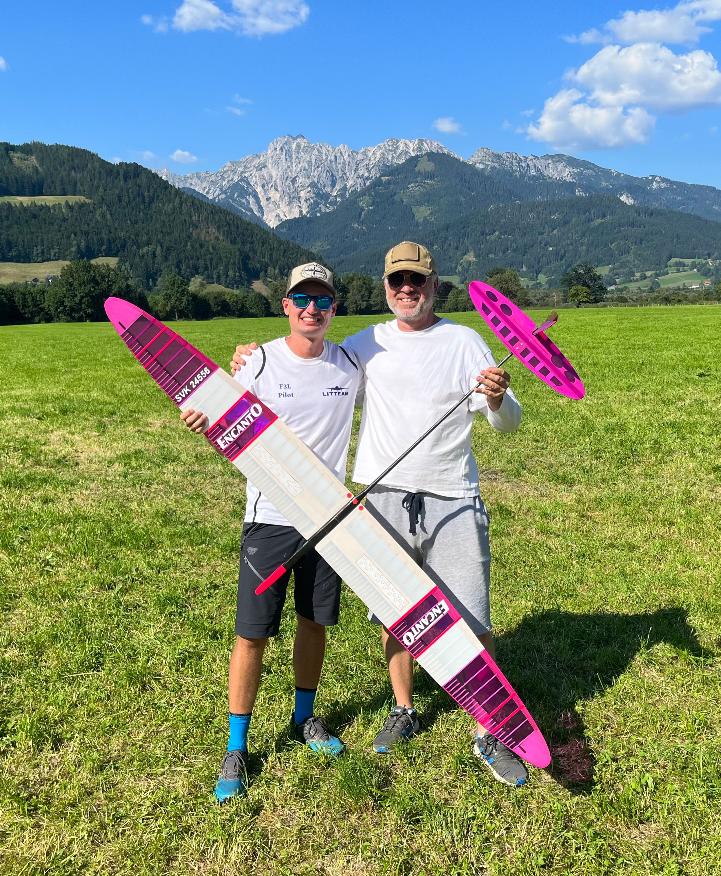 Jan and Karol with Encanto. Eurotour overall ranking winner.